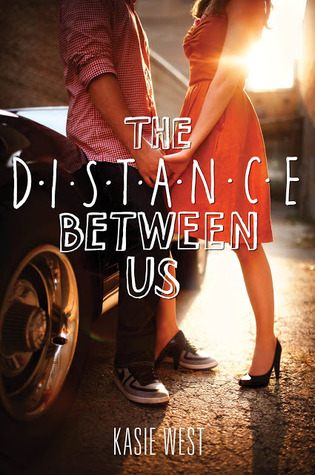 Published by: Harper Teen on July 2nd 2013
Genres: YA, Contemporary, Romance, ChickLit, Realistic Fiction
Pages: 312
Format:
Paperback
Book Blurb
Seventeen-year-old Caymen Meyers studies the rich like her own personal science experiment, and after years of observation she's pretty sure they're only good for one thing—spending money on useless stuff, like the porcelain dolls in her mother's shop.
So when Xander Spence walks into the store to pick up a doll for his grandmother, it only takes one glance for Caymen to figure out he's oozing rich. Despite his charming ways and that he's one of the first people who actually gets her, she's smart enough to know his interest won't last. Because if there's one thing she's learned from her mother's warnings, it's that the rich have a short attention span. But Xander keeps coming around, despite her best efforts to scare him off. And much to her dismay, she's beginning to enjoy his company.
She knows her mom can't find out—she wouldn't approve. She'd much rather Caymen hang out with the local rocker who hasn't been raised by money. But just when Xander's attention and loyalty are about to convince Caymen that being rich isn't a character flaw, she finds out that money is a much bigger part of their relationship than she'd ever realized. And that Xander's not the only one she should've been worried about.
Let me tell you this, the story is SO cliche. BUT, for all the hopeless romantics out there, you'll like it as much as I do. I mean I say that a lot don't I? Me loving a book? Well anyways, I love how simple the storyline is. As a reader, I often look for a different genre, or a more complex plot than what this one had, but it is a good refresher. Life is great after all.
I think Kasie West is trying to stick to these type of contemporary, isn't she? The cliche ones? I've also read
On the Fence
and that's how I feel about it too. Cliche. But I don't mind. Every once in a while you will need a book with less drama and too much adorableness in it. The Distance Between Us is adorable in a way that it's not too sweet, because often times Caymen's character is very much sarcastic and headstrong. And that's what I like best about her character. She's not the typical type of teenager that goes head over heels in front of a rich handsome guy, but rather goes crazy in her mind. I hate those over-the-top girls. And she's a responsible daughter too. Xander on the other hand is such a cutie. He's your typical dream guy. He is rich, handsome, and a gentleman. He's the guy who doesn't care whether you're rich or poor. He's the guy you've been searching all your life (Kidding, that one's a bit over the top xx) Cliche, but sweet. I liked his character but not as much as I did like Caymen's because he is predictable. He never changed from the beginning until the last page. Although I must say, I wouldn't change a thing about this guy because he already started as a good guy in this story, why ruin it? I just hoped that Kasie West had a twist to his character or maybe a better character development. But he's good. He passed. He's definitely swoon-worthy. HAHA.
Oooh, and I remember something. Their pre-sipping of drinks is TOTALLY GOALS! *insert heart emojis* If you don't understand what I'm saying, I think an excerpt would be helpful.
"
Monday morning I wave good-bye to my mom and open the front door to the shop. As I walk toward school, I notice a sports car that looks just like Xander's parked a few doors down. I bend over to look inside, and when I straighten up again Xander is on my opposite side. I jump. He hands me a cup of hot chocolate and takes a sip from his cup.
I look at the cup—the same as yesterday's. "I only want this if you drank out of it first," I say, refusing to say, "What are you doing here?" That might give away that I care.
He grabs the cup from me, takes a drink then hands it back."
See? I adore how Xander doesn't really mind at all especially because he's a guy and guys tend to be weirded out by those things. HAHA. All that pre-sipping rituals are seen throughout the book so I suggest you take a look for yourself!
All in all the ride through this whole book is totally enjoyable. The romance is light, and fun. It'll make you smile unconsciously at times. The family stuff is a bit serious though.
Because the last page was so open ended and I did not really like that. Not all of the conflicts were resolved. But I liked the romance! I liked the characters too.